Proud Partner of Tennis Mentors: ​
For mentorship from elite players to aspiring junior performance players.
​www.tennismentors.net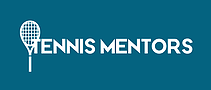 ---


​Harp Performance Tennis Mission Statement
Our mission is to provide an athletic environment grounded in character development that allows each player to seek their potential through the lessons of competition, and training that embody the athletic spirit to succeed.


Coaching

All of our junior programming is based on USTA and ITF standards for each developmental level. Led by USTA High Performance Coach Jim Harp, the program emphasizes a goal based system to personally develop each player. Instruction is based on the individual and is tailored to create an optimum training environment. Our staff includes former collegiate coaches and players, as well as ITF and player development coaches.


Competitive Training

Elite Program

The competitive program is for high achieving athletes. Players in this group will typically be active in tournament play, training multiple days per week and setting long term goals for college or professional tennis.

For more information click here

.

---

Beginner Performance
Big Stars and Little Stars

4-6 years: Based upon the ITF and USTA recommendations for age specific play, this class emphasizes fun and enthusiasm in a game based environment. Our equipment follows USTA and ITF guidelines for 8 and under play utilizing appropriate sized courts, balls and racquets. Players compete in team based skill games designed to enhance agility, performance, cooperation and stroke development.


Performance
All Star Class
7 and older: Players who are just beginning to learn how to compete. This class continues to emphasize age appropriate games and equipment. This class teaches competition including scoring and match play. Also emphasizes agility, skill and personal development as well as stroke technique. The goal of this class is to transition junior players into competitive tennis.
Payment and Registration Policies and Information