Proud Partner of Tennis Mentors:
For mentorship from elite players to aspiring junior performance players.
​www.tennismentors.net​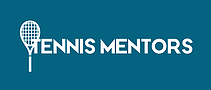 ---
Harp Performance Tennis Mission Statement

Our mission is to provide an athletic environment grounded in character development that allows each player to seek their potential through the lessons of competition, and training that embody the athletic spirit to succeed.


Philosophy

Our philosophy is to create exceptional athletes while building distinctive mental and physical qualities in each individual. Our program is built on a player first platform.
Each player has his or her own style and development timeline therefore each family needs to understand what that timeline is. We then develop and implement a plan of growth that is unique to the athlete.
Through periodization we customize each program and set periodic expectations for achievement.
We meet with each family and customize a personal plan. Our program is unique to each player and does not seek to teach general styles but is based solely on fundamental technical, physical, nutritional, tactical and mental foundations.
Times and Dates
The Academy operates year round. The program breaks for Christmas, Thanksgiving, and Spring Break weeks as close to public school schedules as possible. Our summer schedule offers camp weekly from late May through July.

Program Fees and Times

Pricing:

Non Resident Fee: $150.00 annually paid every August at the begging of the school year.
​
All players are selected into the program by the coaching staff. Program is based on 3 hours per day. Private lesson discounts begin at 4 days per week of drill commitment.

Home School Programs Available Call for Details. Pricing structure same as Academy Drills

Drills: 2 days per week $25.00 per hour $600.00 per month
3 days per week $20.00 per hour $720.00 per month
4 days per week $17.00 per hour $816.00 per month

Staff Private lessons $75.00 (non academy players)
Travel: $250.00 per day plus expenses. Including meals, fuel, travel costs etc.
Coach Jim Harp $100.00 per hour
Discounts 10% for additional classes for additional siblings that are part of any Harp Junior Program.

Please Print and fill out all forms below and bring to a Harp representative: